The City has been able to approve 1 753 building plans, despite the lockdown.
Building Development Management (BDM) plan examiners are not your normal frontline workers. However, Tarryn Kemp, a Chief Plans Examiner at the City and her team work around the clock to assess and approve building plans that are submitted electronically to the City during the lockdown period.
Tarryn is just one of many City employees who have been working behind the scenes to ensure that the City continues its all-important work. Tarryn, 31, lives in Muizenberg and is currently filling a vacancy as District Building Control Officer (BCO). She is also part of the U35 workgroup, a new initiative within the City's Development Management Department. As a U35 member, Tarryn's team develops and implements new and fresh ideas within the workplace, promotes efficient and effective processing, and also works to create a culture that encourages behaviour change among staff.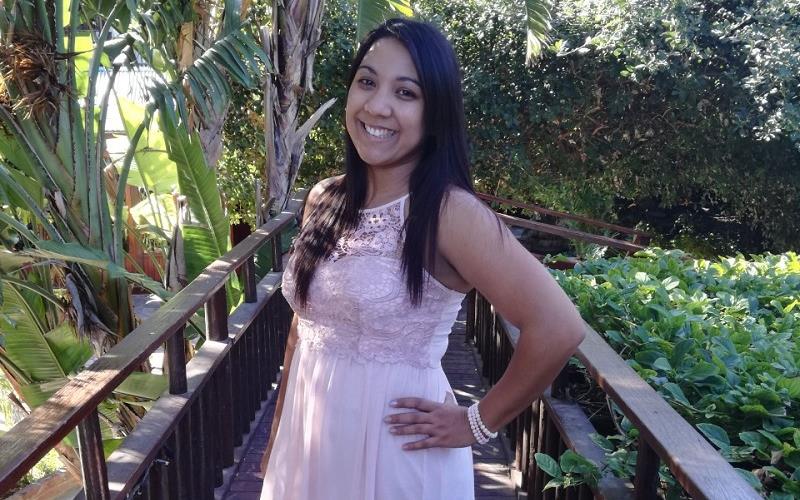 While the pandemic has changed our lives and we are all required to work remotely, it has also created an opportunity for remote service delivery by assisting staff members as well as citizens with the use of technology. This means accessing services from the comfort of your own home or while on the go. In her present capacity as the acting Building Control Officer, Tarryn assesses building applications in terms of the National Building Regulations Act, as well as all other applicable legislations, to ensure that all competent persons are registered with the necessary statutory bodies such as the South African Council for the Architectural Profession (SACAP) & the Engineering Council of South Africa (ECSA).
During the lockdown, she has assessed roughly over 400 building applications.
As a Plans Examiner in her day to day work, Tarryn assesses building plan applications to ensure health and safety compliance in terms of the SANS 10 400 – National Building Regulations. She also makes sure applications are circulated to the relevant internal departments for comment and all relevant documentation is complete. 'I have studied Architecture and Construction Management Health and Safety in order to make a difference. I am passionate about helping people and creating spaces that people use. This allows me to feel and experience creativity, calmness, happiness, joy and productivity.
'Through my studies, I was able to explore the health and safety aspects of the buildings for its occupants and the impacts on the environment within communities due to waste disposal generated by the built environment. 'Fortunately, today I am able to assist with an aspect of this by processing applications and by assessing the direct impact it has on occupants,' she said. Reflecting on the lockdown, Tarryn said, as an individual suffering from anxiety and type 2 diabetes, mental health and general well-being is very important. 'Time has become a completely different concept with some people working way beyond the normal daily eight hours, however, everyday varies and I feel we should assess these behaviours holistically rather than in isolation, quite ironic since we are working in isolation.
'There is a greater level of focus and sense of accomplishment about managing your own time. 'When circumstances change, it allows for creativity and new initiatives. A positive attitude and flexible approach is very important for growth in the workplace. 'Harmony is important for a fulfilled work and home life.' 'I am impressed by Tarryn's dedication and that of her team to ensure that the City maintains its service delivery during a pandemic that not only brought Cape Town to a standstill, but the entire world. She is young, passionate and positive about her work and I believe these attributes have contributed a lot in seeing that the City continues to make progress possible even during challenging times', said the City's Mayoral Committee Member for Spatial Planning and Environment, Marian Nieuwoudt.
End
Originally Published by City Of Cape Town